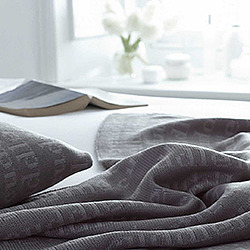 Linens is a leading supplier of luxury home linens and accessories.
We are passionate about bringing you the finest quality materials and designs, not available on the high street, at affordable prices, delivered straight to your doorstep.
Our current Spring Summer 2014 collection features luxury duvets, perfect pillows, beautiful bedspreads, quilts and throws.
We spend a third of our lives sleeping and we believe a bedroom should be both a place of beauty and a sleep haven. With this in mind, we have created a timeless and stylish collection of linens, from cool crisp sheets to comfy quilts.
And let's not forget our complementary range of table linen, gifts and accessories.
Happy browsing!