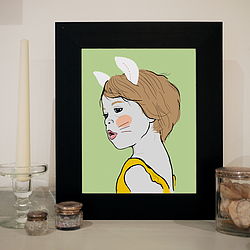 Welcome to Leelu!
I hope that you enjoy visiting my page and that you find inspiration in my products.
Based by the seaside in Brighton, Leelu creates lovely gifts for all occassions. My passion is my art and illustrations and I have created a range of greetings cards, badges and magnets featuring some of my more popular designs. I will soon be offering prints of my artwork too so watch this space.
You will also find my Little Bag of Happiness - perfect for any occasion including birthdays. For your partner why not give the Little Bag of Love which says how you feel when you can't quite think of the words! Look out for other little bags during seasonal times like Mothers and Fathers Day. Currently available for a limited time only is The Little Bag of Christmas Joy... ideal as a stocking filler, for Secret Santa, as a gift for friends and family, or even to hang on your Christmas tree!
Thanks for visiting and hope to see you soon again at Leelu
x