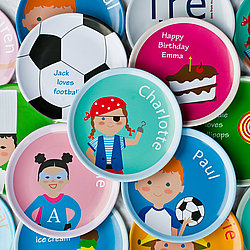 A unique selection of personalised gifts including 'Create a face plate & placemats', create your own candles and much more
Plates and Placemats: Fun and stylish create a face plates and place mats, you choose from a selection of facial features including eye colour, eye shape, hair style etc to create the face of your choice, we can apply your face design to our melamine un-breakable plates and or placemats for the ultimate personalised gifts. They are not only for children - try making one for other family members and friends.... they are great fun.
Candles: Say it with a candle, fun and stylish candles. Made with the best quality natural soy wax. With a burning time of 35 hours. Hand poured with love by my own fair hands. You can choose from a selection of yummy fragrances and label colours along with your choice of a cheeky, loving, personal message for the labelling.
We hope you love our products as much as we do.