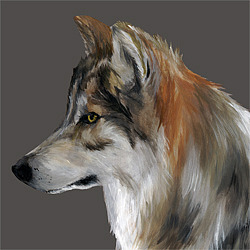 Katie & the Wolf … is Katie Procter, a designer maker creating exciting, original interior textiles and prints.
Based on a forest and its inhabitants, this collection of interior products combines hand drawn natural imagery with geometric shapes, and is made with high quality materials including organic cotton and hand dyed silks.
Using a range of techniques including screenprinting, hand painting, laser etching and digital printing, Katie & the Wolf products are handmade in England, designed to give a pop of quirky design, pattern and colour to your home.
Products in the current range include square and rectangular cushions, silk lampshades, wooden table lamps, and one-off art pieces made from reclaimed wood.