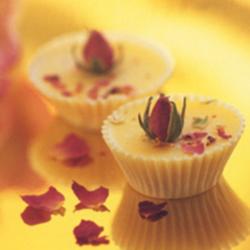 Inventors of the bath melt – often copied, never bettered.
Qualified aromatherapist Vanessa Kemp created the first bath melt ten years ago when she founded Kemp Aromatherapy Treatments to bring her skill in blending pure essential oils for private clients to a wider public. Now her luxurious range is known around the world.
All her products are hand made in Gloucestershire using ethically sourced ingredients. Because they are free from alcohol and chemicals and use only the purest natural ingredients, they are safe for even the most sensitive skins.
All products have a therapeutic value, too.We believe that by including the regular use of essential oils in your daily routine, you will feel more relaxed and balanced while also strengthening your body's resistance to illness, including stress.But what does you good should look good, too.
Beautifully made and packaged (in recycled and recyclable packaging) any KAT product is a delight to use, give or receive.