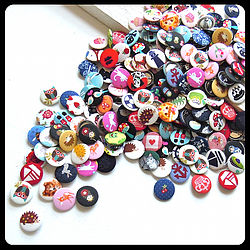 Jewellery and accessories by Kaela Mills, all handmade on the sunny south coast of England.
From the start my aim has been to make the kind of products that make thoughtful and unique gifts, the kind of thing I would love to give or receive myself. All my items are as tactile as possible, using various wonderful textured fabrics, making them just as lovely to touch as to look at!
I love spending hours sourcing my materials, scouring local craft and charity shops for unusual fabrics. All my card packaging is made from recycled cardstock. I consider it so important when creating new things that you think about where all the old things go when people are finished with them!
Every item I make has the best materials, utmost care and attention put in to them, to make sure that they last for years and years to come.
My products make perfect little gifts, but are equally as nice to keep for yourself (as I have learned all too well!) Please do not hesitate to contact me with any queries, I'd love to hear from you!