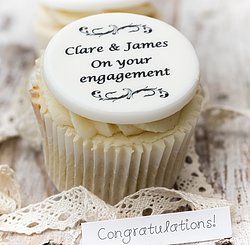 Welcome to Just Bake! At Just Bake we are passionate about baking. We love cakes, cupcakes, cake pops, whoopie pies and anything baking related!
Just Bake was created in 2012 by Jo Shaw, a mother of two daughters with a passion for baking. Jo wanted to create a company that offered a wide range of beautiful baking supplies that were often difficult to find on the high street.
Just Bake offer a wide range of baking supplies to help you showcase your home baking from wonderful cupcake wrappers, cases and packaging to edible sprinkles, glitter, dragees and pearls.
Take a look at the fabulous range of reusable cupcake wrappers. These cupcake wrappers are waterproof and greaseproof and have been designed for re-use. They are also eco-friendly and recyclable.
Products from Just Bake have been seen in many baking and craft magazines; Making Cakes And Bakes, Love Baking and Crafts Beautiful!