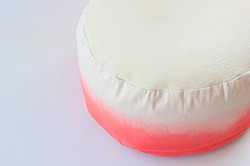 My name is Judite, designer and creator of Juream Box's growing collection of modern homeware and accessories.
Each shop piece has been carefully hand-crafted in my small Brighton studio, which overlooks the beautiful seaside city.
Brighton's flamboyant aura has had an undeniable influence on the vibrant, alluring colours that I incorporate into my work. In contrast, I also embrace the power of minimalism and take inspiration from the simple geometric patterns of typical Scandinavian design.
Juream Box offers entirely handmade products with a unique blend of eye-catching colour and subtlety - perfect for a contemporary lifestyle with a fun twist.