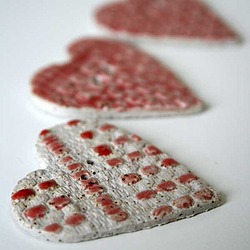 My products are vintage inspired and are all handmade to a high quaility. I would describe my products as shabby chic with a rustic twist. I try and source all my materials in Britain and recycle whenever possible. Most of the products I sell can be personalised and every product is unique.
I have products perfect for all life's major events; birthdays, weddings, new babies, Mother's Day, Father's Day and everything in between.
I hope that the extra love, attention to detail and unique design that goes into my products is shared and appreciated by their recipients. I aim to inspire others to buy handmade, British products that help support small and local businesses such as mine.
Happy browsing!