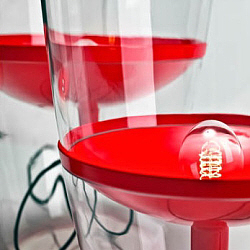 We are a lighting company based in Scotland. As suppliers of cutting edge, contemporary lighting we believe that beautiful design must always come together with quality.
We are retailers of stunning and unique lighting, with styles and sizes to glorify all interiors. With table lamps, floor lights, pendant lights and wall lights, you're bound to find something you will fall in love with.
Our lighting is handmade in the Czech Republic and designed by award winning designers around the globe to ensure we bring you a product that is not only practical but also creative and innovative.
We believe that lighting is more than just a light and is something that sets the tone of any home and so we bring you the best of designers combined with master glass makers to help you create that special interior you have always dreamed of.