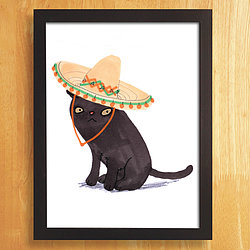 Jo has developed her visual language as an artist, designer, painter, illustrator and writer to bring together this beautiful ever growing, gift range.
Jo's designs emerge from organic shapes with a sensitive use of line and sophisticated colour palette creating a unique and contemporary identity. The illustrated card range, which has been the creative translation of the journeys to Norfolk passing through the countryside abundant with wild flora, has been reproduced directly from her sketchbook.
Jo's fun and quirky animal chracters brimimg with personality, never fail to bring a smile to peoples faces. Make someone smile and send them an adorable little cute animal card or even an art print to hang on the wall sure to brighten every day!