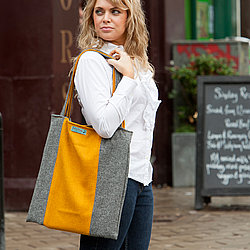 We are proud to bring you elegant Scottish accessories with a modern twist.
We currently stock gadget covers, shopping bags and homewear all made from Harris Tweed, probably the most exciting and luxurious fabric in the world. Every length of Harris Tweed is hand woven in the weaver's own home and must be produced from start to finish in the Outer Hebrides.
At Jock and Morag towers we love to cook and have been inspired to make our chic, white cotton drill aprons with elegant tartan finishes.
Our products are not only eye catching and unique but beautifully made too.
We want Jock and Morag products to bring a touch of luxury and style to your every day life. Our products also make delightful gifts that will be enjoyed and cherished.