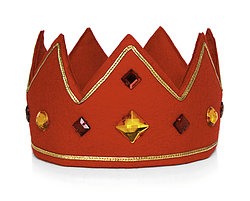 Isabee is proud to design and make high quality products, from beautiful and simple applique t-shirts to colourful baby blankets and unique handmade dressing up clothes for children.
Isabee creates what could be described as the Haute-Couture of children's dressing up clothes. The outfits are handmade to last using the best quality fabrics. They are designed to capture your child's imagination and to look and feel magical! The fancydress clothes are designed to be worn by children of all ages. They can be mixed and layered in many different ways - without the help of parents and without velcro!
Isabee wants to inspire parents and children to move away from the highly branded commercial TV and movie characters. This is why we create classic story characters such as the queen, the king, the knight and the pirate.
Isabee has a range of very soft high quality 100% cotton t-shirts for babies and children with simple, lovely applique motifs, loved by children and adults. All t-shirts are designed by Isabee and are unique.
Isabee also makes beautiful warm cuddely fleece blankets for babies, they come in different colours with a simple satin ribbon. We also have designed a range of Blankets with our cotton applique Rabbit and Cat.