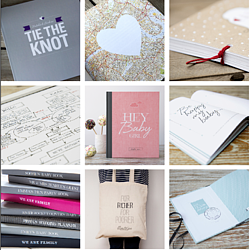 Illustries was created in 2010 by Emma Penrice, a writer, and Samantha Smith, an artist and designer. Together they combined years of experience in some of Britain's biggest and best brands and created a range of unique, quirky, fun and stylish wedding albums, guest books, memory and message books for sharing life's best moments.
Our contemporary, simple, quirky and fun books are designed to capture the milestones and memories of life in style and with ease.
We love that our books are helpful, solve a problem, are easy and fun to fill in, stylish and creative, and we hope you love them too.
They're fast becoming must-haves for all the amazing milestones on life's journey!