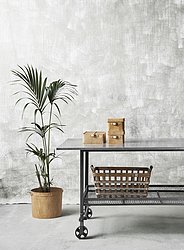 Introducing new collections from European brands including Nordal, Tokyo Design Studio and Essenza Home to name a few.
Bellandblue, where ideas come to life to make a house a home.
Here at Bell & Blue you will find many unique and inspirational items to bring your home to life.
At Bell & Blue, we want to bring to you designers with an unfailing sense of style and experience of providing an exciting collection for our customers - at very favourable prices, which is the main thing.
We strive to select unique collections of the best possible mix based on extensive knowledge and good hunches about the colours and trends of today.
We are happy to help with any problems, just send us a message and we will get straight back to you as soon as we can.