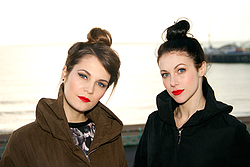 Born of a lifelong love of fashion and interiors at home and at work, IAMIA brings you all of our favourite pieces inspired by travels through Asia and Europe. East meets west, new meets vintage. Clothing accesssories and homeware that we love and hope you will too.
The collection includes super stylish coats, in beautiful fabrics, with cuts that flatter any shape, digital print dresses inspired by nature and high quality wardrobe staples like the classic Breton stripe tee's.
We produce short runs of well made, high quality pieces that stand out from the crowd.
We also source for the most stylish, unusual and eye-catching vintage pieces.
Clothing and homeware made and sourced with a love of design, discovery and creativity.
IAMIA's mission is to bring everyone inexpensive, unique designs, whatever their style.