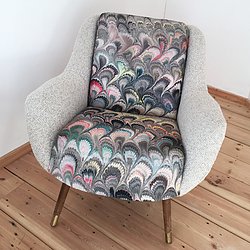 Born of a lifelong love of fashion and interiors at home and at work, IAMIA brings you a curated collection of new and vintage homeware, accessories and fashion.
The collection includes stunning homeware in on trend colours, fabrics and finishes & vegan leather bags that are 100% animal friendly.
We produce short runs of well made, high quality pieces that stand out from the crowd & also source the most stylish, unusual and eye-catching vintage pieces.
Every single one of our products is made and sourced with a love of design, discovery and creativity.
IAMIA's mission is to bring everyone inexpensive, unique designs, whatever their style.