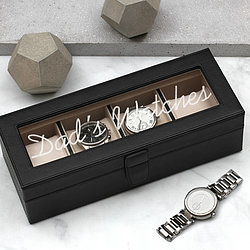 Hurleyburley is a luxury jewellery and accessories company specialising in high quality products, beautifully personalised to create treasured bespoke gifts.
Following the success of our women's and junior range we decided to use our winning formula of wearable, stylish and affordable to produce a range of men's jewellery that has something to suit every stylish man and solve all those gift dilemmas.
Our husbands and teenage sons inspired and road tested our designs to make sure they stand the test of time.
We use high quality materials to create our sought after jewellery
Our leather accessories are made using soft nappa leather at our factory in Italy and can be personalised to create stylish presents.
Hurleyburley was started nine years ago by us, Sue Buckland and Pippa Currey following the start of school for our youngest children. Trained silversmith's, we set out to create wearable, forever pieces inscribed with love and wisdom.
As busy Mum's we know how important it is to be able to source the perfect gift with just the right sentiment in beautiful materials that will bring delight to the recipient.
Hurleyburley has become the 'go to' company for gift purchasing and we have a loyal returning customer base who depend upon our gorgeous jewellery, speedy delivery and excellent customer service, nothing is too much trouble! Our gorgeous wearable pieces made in the UK from sterling silver, personalised by our in house engraving team are truly bespoke and special.
We turn pieces of jewellery into treasured keepsakes marking, births, weddings and sentiments.
Every piece of our jewellery arrives beautifully packaged in a Hurleyburley gift box and we can include a gift card with your special message.
We hope you will enjoy wearing our jewellery as much as we enjoy creating it.
Sue and Pippa