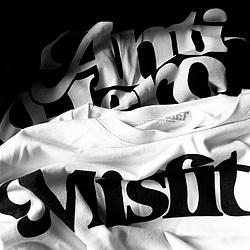 Free from vanity, egotism, boastfulness and great pretension, Humili-T displays a humble estimate of ones merits and importance. With tongue firmly planted in cheek, we champion the individual over the mainstream, and that has never been more fun!
"Pride makes us artificial and Humili-T makes us real."
From the minds of Kevin and Ellen at Sussex based design studio Atelier Points, Humili-T is a celebration of society's outcasts against the image obsessed, self promotional, 'look at me' culture we now live in.
"If I had any Humili-T I would be perfect."
The quality of our graphic print t-shirts, mugs and cool little badge sets reflects the care and attention that we put in to creating them. From striking design and great suppliers through to friendly customer service, we trust your experience with Humili-T will be as positive and fun as our message.
"True Humili-T is contentment."
So from teenager to twenty, thirty, forty somethings all the way up to your favorite octogenarian, a little dose of Humili-T will warm their soul.
Humili-T - by human beings, for human beings. Wear with pride!