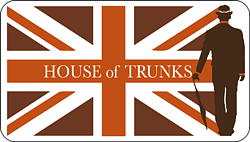 We would like to introduce our beautiful vintage style storage trunks, lighting and home accessories range.
Our products are British by design and lovingly hand crafted to the highest standard.
Each trunk has a bespoke quirky printed lining. This together with an individual leather luggage tag we feel adds a really unique and stylish look whilst also reflecting our brand. These trunks are designed 100% from our original CADS and are exclusively made for us..
Our company comprises six members in all, with 10 plus years experience - So it's in our blood! We all have a real passion and drive for creating beautiful, superior quality products and hope to add to the range over the coming months.
You will not see these designs in any other retailer at the moment. Every part of these ranges have been designed with passion and fun in mind!