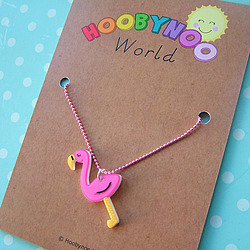 Hoobynoo World is a happy place, full of bright colours....where the sun is always shining!
It is also filled with a whole host of fun and fabulous characters, each with their own unique, bouncy personality!
We have our favourites: who will be yours?
Chiara Stone is the creator and designer of Hoobynoo World. She has a background and a degree in Graphic Design. She also has a very sunny and positive outlook on life, and loves bright colours, happy things and the glass-half-full people!
Her products are all created from her original illustrations and each character has their own unique character profile that accompanies each item so you are receiving so much more than an item of jewellery or an accessory.