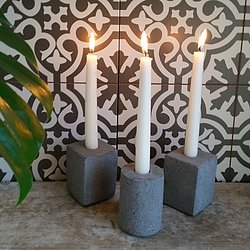 Home Scent is the home of all things candlelight. Based in the East Sussex countryside, with have an ever changing eclectic range of lanterns, votives, candles and holders for indoors and out.
Our candle light range is perfect for parties and celebrations, new homes, and weddings to name a few occasions, but whatever the occasion a candlelight gift is always warmly received.
Everyone loves the warmth and light that a candle brings to a setting. The reassuring flicker of candlelight is evocative, peaceful and charming all rolled into one simple wick, making it something that no home or celebration should be without.
Love Candlelight - we do!