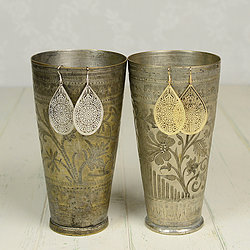 Here at Home & Glory our mission is to find beautiful inspiring gifts for your home and garden. Our products are selected for their individuality, quality and function.
Many of our items are completely handmade by talented artisans who are happy to accept commissions. We source items from around the globe, bringing exclusive products to the UK.
We source items that we simply love and would want to treat ourselves to. We are passionate for items that have a vintage or nostalgic influence; they often have an understated beauty and charm.
Home & Glory for living and giving.
Kelly Eadie, director/owner orginally trained as a florist, is a happy Mum to 3 children. " I love my job, I get to shop for a living "