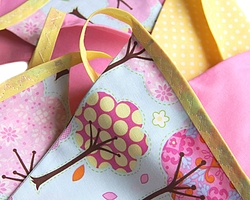 Welcome to HollieLollie!
HollieLollie make a range of colourful, fun and unique handmade gifts. Each design is handmade using only the finest designer materials and embellishments.
You will find pretty magnets, stylish bookmarks, fabric push pins, designer cotton bunting and accessories. Each product is carefully designed to add a little splash of colour into any room and to brighten up your day. Perfect to give as a gift or keep as a treat for yourself.
Products can be customised and personalised accordingly, please don't hesitate to contact me with enquiries. Please note that any bunting orders over 3m are custom made for you and are non- returnable.
I hope you like our products and come back to visit again soon.