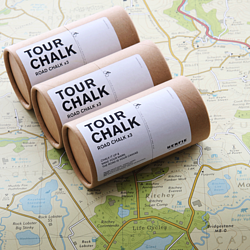 Herfie is a product development studio built around cycling, run by a group of designers with a shared passion for biking, a love of bikes (with some kept for years gathering dust but never to be sold) and a passion to spend as much time in the Peaks as possible. Day or night wet or dry, who cares, it's just good to be out!
We first launched the Bike Map, a beautiful four-colour litho-print that maps out the mud-splattered world of mountain biking as if it were a real place. The map turns all of this world into literal cartography. We have since added other products including tour chalk, t shirts and a half pint mug.
All products are designed in-house and manufactured using locally based UK suppliers.