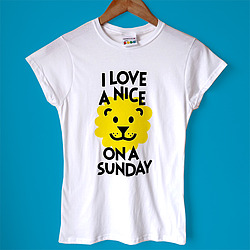 hello DODO are playful printmakers Ali and Jam, a couple based by the seaside in Brighton. Their one aim is to make people smile!
They hand print wonderfully creative screen prints, relief prints and tote bags and also have designed a fun, witty range of greetings cards perfect for every occasion.
hello DODO are self-taught screen printers, designing and printing everything themselves from their tiny flat. With a little help from their third partner 'Preston' (their homemade printing press) they create original playful artwork perfect to brighten up any home.
In their first two years hello DODO's bright and fun creations have been featured in prestigious magazines VOGUE and Mollie Makes. They were also very proud to produce a set of limited edition designs exclusively for last years British Travel Awards Ceremony, where hello DODO's sense of humor got everyone smiling on the night :o)
We hope you enjoy the hello DODO shop and with new designs on the horizon and an exciting new clothing range on its way, please pop back again soon…