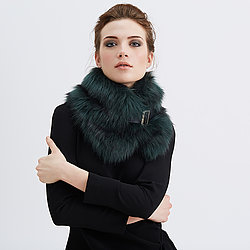 At Helen Moore we use the softest, best quality faux fur fabrics to create our range of home and fashion accessories.
With a collection of gorgeous products and fabric designs, from contemporary jewel-like colours to beautifully realistic faux furs, the Helen Moore is widely recognised as the premier brand for luxury faux fur, for both home and fashion accessories.
Our products are designed and made in the UK and are hand finished to the highest quality. We pride ourselves on our attention to detail - from the first cut of the scissors to the sealing of the despatch packaging, so we are confident that you will be delighted with your purchase.