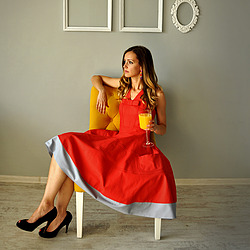 Hanna Boutique is a design boutique manufacturer for contemporary fashion. The inspiration of Hanna Boutique is a modern and bohemian lifestyle, combined with romance and femininity.
We also manufacture for the wholesale market, private customers and independent retailers. We can create one off pieces or cater for the larger retail outlets. We can create for independent designers their own prototype and custom samples.
Founded in 2000, the manufacturer is situated in Plovdiv, Bulgaria. The business has now emerged into the United Kingdom market by as a response to the demand for our affordable prices, high quality garments and highly skilled supplier who is ready to undertake any size of orders.