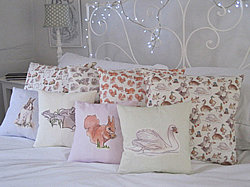 Graduate Collection: Supporting Emerging Design Talent
Graduate Collection is a new retail concept working with some of the most exciting new designers to emerge fresh from UK Universities.
We focus on homewares and fashion with the development of vibrant designs on traditional products.
All of our collections are made here in the UK, helping to support some of the our oldest manufacturing industries, ensuring the end result is always of the highest quality and conforms to our ethical and environmental ethos.
We will feature collections from select designers on an ongoing basis, please keep watching for updates.
If you have questions regarding any of our collections please do not hesiate to get in touch.