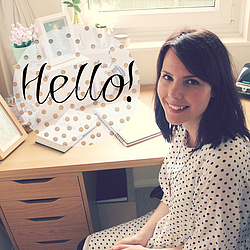 Hello and welcome to Ginger Pickle!
Ginger Pickle is the creative spirit of me, Jade Murray, a fine art graduate based in Aberdeen, Scotland, UK.
I launched Ginger Pickle in 2012 and with a passion for cute jewellery I began to design and make playful pieces of jewellery which are laser cut from wood. Each piece of jewellery is designed by me on a computer software program and then laser cut from FSC certified birch plywood. Every piece is then hand finished in my studio to make a very cute piece of jewellery.
I am also a keen illustrator and have designed a range of inspirational art prints and greeting cards all based on my favourite quotes and sayings. The prints and cards are all original ink drawings which have been digitally coloured on a computer software program and professionally printed on luxurious paper stock.
My work is fun, refreshing and guaranteed to bring an enormous amount of happiness into your life. You can now buy Ginger Pickle jewellery and prints from a number of independent shops and galleries in the United Kingdom and beyond.
Ginger Pickle expresses what I love about jewellery and illustration; simple, cute and fun designs that are guaranteed to make you smile!
​Come visit my blog to find out more at http://www.blog.gingerpickle.co.uk