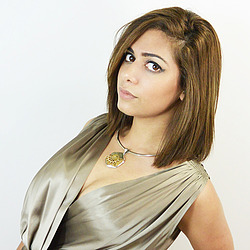 Designers of unique Sterling Silver jewellery, Pat and Kelvin Wongsam welcome you to Gilbert & Skeggs.
Whether you're looking for that special gift or simply want to add a touch of stylish chic to an outfit, you can trust Gilbert & Skeggs to provide the ideal piece of jewellery for you at surprisingly affordable prices.
We have stunning ammonite jewellery using fossils at least 135 million years old. Contrasting with these is our new Art Deco range that harks back to an era merely 100 years old!
Through notonthehighstreet.com it is possible for jewellery lovers all over the world to access our collection for a special unique gift or perhaps something to make you stand out from the crowd. Our original jewellery, in several niche areas, is the perfect accessory for any outfit, and brings the most 'in vogue' designs to those who value style and originality.
Our highest priorities, alongside first class customer service and tremendous value, will always remain excellent craftsmanship, quality and most of all original design.