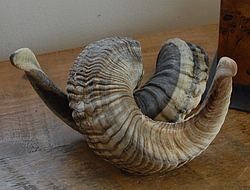 Emilyhannah Limited bring you beautiful and practical accessories for your home and garden. We currently supply deer antlers and skulls, ram's skulls, horns and various hides as well as (new this summer) hammocks!
New for the summer 2014, hammocks! We have single and double hammocks, both weatherproof and indoor kinds, hammocks stands in metal or wood, hanging chairs, hammock and stand sets plus all of the accessories you need!
Some of the hammocks are perfect for travel or taking out and about, the hammock and stand sets are perfect for relaxing in the garden and the hanging chairs are good for indoor or outdoor spaces.
The hammocks and stands are made in India and Colombia.
Bring in the wild! Antlers, horns and hides for your home. We currently sell cow hide rugs, reindeer hides, deer antlers, horn ornaments and pieces. Most of our products are handmade or sourced in the United Kingdom, the rest are from Europe. We offer bespoke design, so please do contact us with your ideas or requirements with regards to personalisation (i.e engraving) or a special piece you would like made.
We are Emilyhannah Ltd. Trading online since 2004, we supply beautiful and practical things for you and your home.