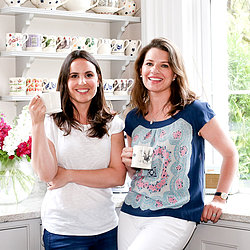 Welcome to Fraser & Parsley; we produce beautiful bespoke stationery for you and your home.
Best friends Rachel Fraser & Josie Parsley are both mums and know the little things that make life a bit easier; a solution to wrap a gift for a last minute party or making a bottle of wine into more of a gift, announcing baby's arrival and then thanking friends for the abundant baby gifts received.
Our style: crisp white card with a palette of brights and pastels for a clean look that complements our original illustrations.
We aim to make life a bit calmer and a lot more stylish.