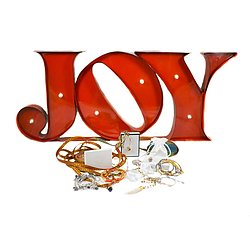 Trained in Fine Art, Francesca Rossi worked as a project manager for Kelly Hoppen Interiors before following her passion which was for designing jewellery. With over twenty years of experience, designs produced that are unique and have an appeal to all ages.
The designs are classic, simple and often delicate. Each piece is handmade in the Cotswolds using a wide variety of sourced charms, pendants and chains in different but complimentary colours.
The necklaces can be worn alone or layered for more of an effect. If you choose to layer a necklace, there is an endless choice of coloured metals and chains from rose gold to flecked white and gold. The short, long and Lariat necklaces all coordinate and look fabulous coupled together for that extra hint of effortless chic.
There is also a wide selection of bracelet's ranging from friendship, charm, adjustable, wrap, and many more styles using a variety of different materials. Each design is inspired by nature, love, symbols and religion. One of the top selling is the noodle bracelet (pictured) which is now available in huge a range of colours and styles
All of the earrings designed by Francesca Rossi are made to coordinate with pieces from each collection.