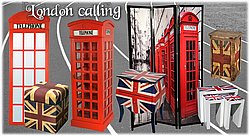 Foxbat has scoured the globe to bring you the most elegant and unique goods from around the world. Many of our items are unique to Foxbat and unavailable anywhere else in Europe.
At Foxbat, you can always find the most luxury pure silk kimono dresses in various vibrant prints and many more unusual fashion pieces that will definitely let you stand out.
We treat our furniture and homewear with the same attention to detail as our Foxbat clothing brand, stocking carefully selected pieces whose design and build quality pass our stringent tests. Here are just a few examples that what we stock: Union Jack Collection; Solid Wood (Mahogany, Walnut, dark wood and painted Ash) Collection; Children's Hardwood Collection; London / New York City scene collection; Audrey Hepburn and Marylin Monroe Forever Star Collection; Animal Print Collection; Home Office Collection; Antique Mirrored Furniture Collection; Blackened Silver Furniture Collection and many other unique and striking pieces.
Our unique products have been featured on TV and numerous magazines as well as national newspapers, e.g. Cosmopolitan, The Gardian Weekend Magazine, BBC Homes and Antiques, Cosmopolitan Bride, Daily Telegraph Home and Garden Magazine, Evening Standard, Living etc, Real Homes, House Beautiful, S magazine for Sunday Express, Home and Bargain, Your Home etc. etc.