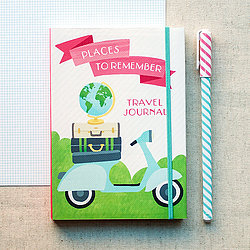 Why, hello there! Fox and Star is dedicated to sourcing some of the most beautiful and unique paper goods from around the globe. Our stationery offering is comprised of a hand-picked selection consisting of brands such as the uber cool Mark's Tokyo Edge from Japan, Kamoi Kakoshi's MT washi tape range and Galison New York.
A carefully curated selection of stationery for those of us that appreciate beautiful design, anyone that loves writing will simply adore our journals and notebooks. Our notepads are perfect for ensuring that you keep on top of all those daily bits and bobs that you'd otherwise forget. We also have a lovely range of washi tapes, which are the ultimate crafty item for adding a cute accent to pretty much anything you can think of.
Fox and Star is all about seriously stylish stationery and our items make the perfect little treat for yourself (you totally deserve it by the way), or if you're feeling noble, a marvellously unique gift for a friend.