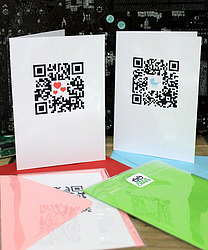 Being a self-confessed geek, I was looking to buy my wife a Christmas card which was 'different'.
There were no products specifically designed to cater for the Geek-card market, so I created my own card for my wife and it received a lot of attention when people were visiting. I was asked to produce a few cards for friends and it's grown from there.
For The Love Of Geek (previously "Geek Cards") was set up and I have been selling my range of Geeky Cards ever since! Some of the cards are often a little 'too geeky', but the majority will suit all!
We have added other geekery to the mix with mugs, coasters, keyrings and iphone covers!