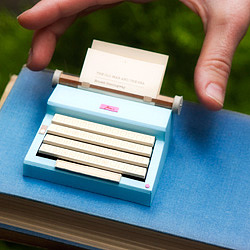 I am an illustrator, designer and set-maker, based in the east of London. Originally I am from eastern Germany, where I spent a happy childhood making things.
Today I mainly create (often whimsical) paper sculptures and small-scale sets. Once photographed I use them for products, illustrations and set-designs.
My products are inspired by the vintage objects I possess or wish to own and the stories they tell. I am a perfectionist and enjoy thinking things through which I like to express in my products.
I love paper and the thrill of finding 'the utterly, most amazing vintage object'. With my products I would like to share with you my enthusiasm. I hope you enjoy using them as much as I enjoy creating them.