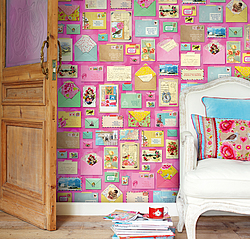 Fifty One Percent brings to the UK and Ireland, a wonderful and unique range of home and lifestyle luxury products.
Created to make a difference in the world, to challenge the status quo of traditional luxury home gifts we work with suppliers and retailers that inspire us to inspire them with their beautiful designs of unique and original homeware gifts and products.
Our products bring vintage chic to your home with charming patterns and textiles, they are sure to help you live by the company motto of "happy products for happy people".
Experience from our time designing and sourcing products for the gift and home industry have given us an understanding of our customers and their desire for beautiful made quality gifts that will stand the test of time. We aspire to bring a range of homeware and gift products for you that will enhance your home and life.