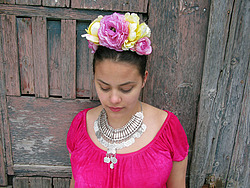 Eni, a finalist for the best independent retailer of the year South West 2009 and 2011, is a online boutique and lifestyle shop based in South Molton, Devon. Eni opened it's doors in 2006, the creation of Morele Bedford who diversified from using her winning sense of style designing and making her own range of handbags and jewellery to bring you this excting shop of treasures.
Eni means precious gift, we lovingly source a range of products that are irresitible, stylish and individual, buying in small quantities so that each piece becomes unique to our customers. We are constantly adding new items to keep our collections fresh and exciting. We also offer a free gift wrapping service, everything is elegantly tissue wrapped and tied with our signature ribbon.
There is something for everyone at Eni, open our doors and be inspired!