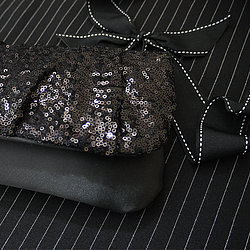 Welcome to my world of handbags. A world where the bags are all completely designed and handmade (by me), in my home studio in England.

Each and every piece is handmade to order, so every bag received is unique, made up especially for it's new owner. I believe this is a lovely way of shopping and is certainly a lovely way of working.

In a throw-away world, I think it's important to design my clutches in a way that makes them easy to use time and time again - to stand out but keep it simple, elegant and timeless.

I hope you enjoy browsing and shopping the collections!