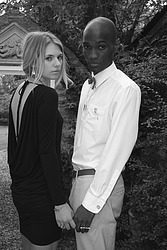 Fine, handmade silver and gold jewellery inspired by Victorian etiquette and design.
The home of the original double sixpence necklace..
Emily Margaret Hill Jewellery was founded in 2011 out of a love for all things Victorian...
We here are inspired by the deep attachment the Victorians held for objects, in remembering a special moment be it birth, love, marriage or death. A fascination with mourning jewellery and the idea of the cabinet of curiosity or 'Wunderkammer' is evident through an undercurrent of our work.
Our aim is to produce keepsakes and heirloom pieces that hold sentimentality with an air of superstition or luck.
We use precious metals, mostly silver and hard gold plating to produce our pieces and all our jewellery is hand-made to order by our small team in our workshop in Nottinghamshire.
Emily Margaret Hill
You may have recently spotted some of our jewels on the likes of Alex Jones, Gabby Logan and The Saturdays.
Each piece is made to order and comes beautifully packaged in a high quality embossed EMH box.