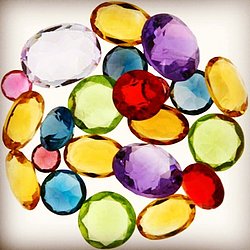 Embers began with the discovery of a bag of loose gemstones in a backstreet store in Rajasthan, India. Inspired by the stunning colours, textures and shapes of the stones, founder Narena decided she had to make them wearable, and Embers was born! Embers encapsulates her passion for humanity, diversity, natural beauty and cultural adventure. Inspirations range from the artfulness of textile makers in middle-eastern bazaars, the dexterity of Indian craftsmen, the delicacy of Balinese wood carving and the natural gifts of Mother Earth!
We want our pieces to enhance not only your wardrobe, but also deliver a new sense of freedom and originality to your look that we truly hope will leave you feeling special, inspired and empowered. Our stunning hand-made jewellery will also make a wonderful, individual gift for the free-spirited woman of today. All of our stones and materials are ethically sourced, and we only ever work with independent artisans who uphold our shared values, beliefs and philosophy. We want you to adore the jewellery you get from us, which is why we only use the finest diamonds, tourmalines and precious and semi-precious stones in our designs, and set them into sterling silver with 18 carat gold plating.
We see our small business – and our employees, suppliers and customers – as being part of one big family and as a way to connect with people of all walks of life, from all over the globe. We are proud to sell exclusively in the UK through notonthehighstreet.com, which we see as being a natural home for our independent and fair minded ethos. Here you can find our complete range of gorgeous pieces which we hope will excite, amaze and energise you!