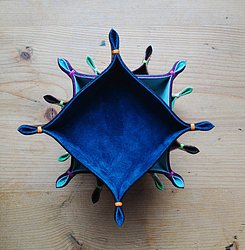 Originally an entomologist, Elytra England was founded by designer/maker Justine Weyman, who handcrafts each item from her workshop in Frome, Somerset.
From design, selection and cutting of materials, stitching and packing, attention to detail is foremost. The result, beautiful products with a contemporary twist.
As well as felt and leather cases for iPads, iPhones and passports, we have a stunning collection of suede cases and desk accessories to choose from.
We use only the finest quality materials for each product and each item is made with the greatest care and attention to detail.
The materials
Felt: We source our 100% merino wool felt from Germany. Sustainable and biodegradable, wool felt is known for its water resistant and insulating properties, which make it a perfect material to protect iPads, iPods and Kindles.
Leather: The leather for our cases originates from Santa Croce sull 'Arno near Pisa in Tuscany (Italy). The hides are European sourced and are processed using the traditional method of vegetable tanning. The process of vegetable tanning enhances the natural characteristics of the leather, so that small marks and imperfections may be visible and dye may be absorbed slightly differently across the hide. This makes the leather unique adding to the individuality of the cases.
Suede: The inside of our leather cases is lined with soft pig suede to give added protection to iPads, iPods and Kindles. A range of colours are available to complement the felt and leather.
Soft calf suede sourced in the UK is used for all our pencil cases, for the flaps of our waxed cotton tool rolls and underside of mouse mats and leather trays.
Waxed cotton: Our tool rolls are made from quality UK oilskin made from 100% cotton.