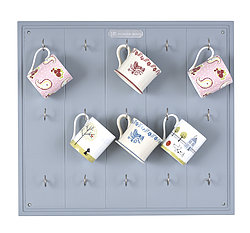 I love everything about Scandinavia and my style comes from spending glorious family holidays in Norway with my Norwegian Mother and Grandparents.
A large number of our products are designed by me and made and hand-painted near my home in Dorset. As you can see by my Kitchen and Home Storage Boxes and Coat Hooks, I focus on function, elegance and style.
Some of our products are unique, such as our hand-painted Breadbins,Coat Hooks and our numerous Storage Boxes. We also have a few smaller gift that like our special wooden Kitchen Tongs and cast iron Dog Door Stop.
Tidy up and organise your kitchen and home with a range of products that you won't find elsewhere!