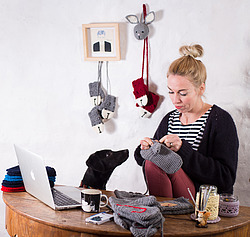 Eka is an ethical accessories brand making handmade items using acrylic and organic cotton.
The collection is inspired by nostalgia for times gone by, the romance of the 1920s, the glamour of the 1930s, 60s chic, movies we love and books we read as a child.
We design the collection in the UK making the 'to order' items here and have stock made in Auroville in India, where proceeds from trade go towards developing the town using environmentally friendly ways. We pay our staff a fair living wage along with a pension, health insurance and the opportunity to work from home if they need to. Our Organic cotton is grown by BioRe in India and then crocheted in Auroville.
In a nutshell, we create lovely things inspired by things we love which are hand made by people paid fairly for their hard work.