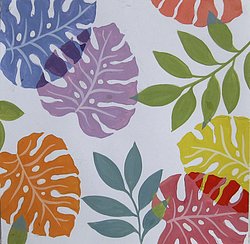 Welcome to Edwina Cooper Designs. I run a small totally hand crafted business working from my studio on the lovely Isle of Wight creating unique cushion covers and paintings.
Art and design have always been among my top passions and I'm so lucky to be able to spend my time combining the two.
I design, hand paint and hand make all my products, so everything that leaves my studio is the result of many hours of exacting work.
Although in many ways it would be far quicker and easier (not to mention cost effective!) to have them printed, its very important to me to ensure that every cushion and art work I create is a one off original, and as every one is made to order I'm able to customise them in any way you'd like.
I love my work, and my aim is to bring something very special, unique and beautiful into your home.