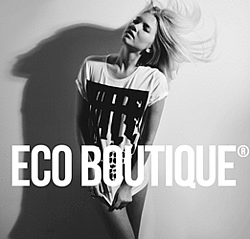 In December 2009 we launched Eco Boutique, an urban brand combining style with ethics offering a range of limited edition, eco-friendly t-shirts for men, women and children, as well as a selection of personalised baby clothing.
We wanted to make a stand against the disposable high street fashion industry by offering affordable pieces that are not only unique, but also which have been made ethically and can be worn with peace of mind.
We create limited edition, unique designs in the hope that people will cherish them more and not discard them after a few seasons.
we want people to find their own individual sense of style, rather than following the masses.
It's hugely important to us to make as little impact as we can on the earth and the people that live on it, and throughout our business we employ a strict eco and ethical ethos. All our products are made from 100% organic cotton in factories that implement fair trade practices, and our designs are printed with non-toxic inks.
We take great pride in our products and a great deal of love and care has gone into making them. So whether your purchase is a treat for yourself, or a gift for a loved one, we're sure you'll be a happy customer.