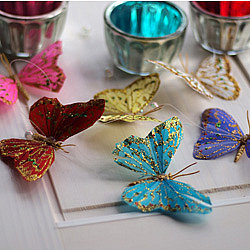 Welcome to our corner of the world!
Here at Make Merry we proudly bring to you a selection of our very best and much loved products from Scandinavia and beyond.
We've been serving our customers for over 10 years from our chic boutique and online stores where we stock a wide but carefully chosen range of gifts and homewares including, colourful textiles by Klippan, gorgeous homewares from Swedish Bengt & Lotta and one of the widest ranges of Flensted Hanging Mobiles available online.
Flensted, a Danish family firm, have been hand-making these mobiles, which are loved worlwide, for over 50 years. With over a 100 designs to choose from and new ones added each year there is a mobile to suit every taste. A kind warning though, once you have one you will want them all!
If you desire something original and imaginative that will charm children and adults alike then take a look inside.
We work all day long to make our customers feel valued and we know what it takes to offer a fantastic service. We always try to please by putting in the extra effort wherever we can and we don't mind doing this one little bit.