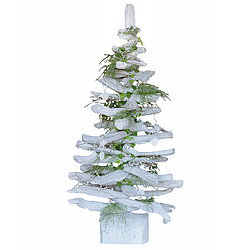 Doris by Karen Miller is the NEW HOME OF DEVON DRIFTWOOD DESIGNS.
DORIS - in Greek Mythology Doris was The Goddess of the Sea's Bounty. A perfect name to describe the unique quality of our driftwood and exotic sea shells and when Karen decided to re-brand the company, she couldn't resist the quirkiness of this goddess's name! The beauty of driftwood lies in that it is "simple nature" so you will never tire of it. The major challenge facing us today, is keeping it original. Originality is something that we pride ourselves on, innovating and working with new ideas that function and are appreciated.
Karen has been designing and creating Driftwood Sculpture and Home Accessories from her home in the wonderful surroundings of Brixham South Devon for 14 years. A few years ago Karen launched her first range of Driftwood Home Accessories that she has designed and sells exclusively. Each year we add a few more designs and original pieces. We have entitled this range "Designed By" which includes Driftwood Trees, Mirrors, Lamps and many more items. Every item is either made or designed in Karen's studio in Brixham. We have a beautiful showroom on Brixham Marina which is open to the public all year.
The pieces that Karen makes by hand are made from driftwood that has been collected from coastlines all over the world (we have many beachcombers). The type of driftwood used is no ordinary driftwood so each Heart, Seahorse, Mirror etc is completely unique and this gives the item instant recognition. Karen's work is now recognised nationally and internationally thanks to many commissions & collectors. All of her designs are original & many have design registration. (Please be aware of imitations). Due to the sourcing of the driftwood prices may change without notice.
If you would like a handmade piece please note that may be a lead time of 2-6 weeks..