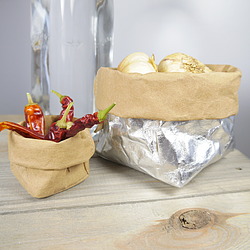 Welcome to Deservedly-So.
When we set up Deservedly-So we wanted to offer customers a range of products that were stylish, contemporary, slightly urban and hopefully a bit edgey ( in a desirable way!)
We've created an extensive collection that we're really proud of - do let us know if there's anything that you would like to see that we don't offer and we'll see what we can do.
We have...
- handmade quality leather stationery ( from the sober grey/black colours to the uber cool flourescent range to the fun and bright red/purple/blue )
- interior accessories that are unique and contemporary ( check out our dot wall vases and unique washable storage bags) and then others that are wonderfully classic and traditional (like our globes and photo frames)
- irreverent gifts that will delight the giver and the recepient. From the journal that makes you graph and log the highs and lows of your life to a personal library kit that lets you ticket and stamp your own books - we've got it all!
We also offer a highly popular personalisation service on our leather stationery items, from dates and events on photo albums to initials and names on notebooks, journals and phone cases. Perfect for thoughtful gifting.
We personally deal with every single order and really take care to make sure that each and every one of our customers has a great experience when dealing with us. We're happy to go the extra mile.
Thanks for visiting us - come back soon!